Norman Krieger was passionate about personalized service. As a WWII Veteran, Norman lived by the values of integrity, selfless service and determination. He founded the company in 1965 to provide industry expertise and the highest level of customer service to the importing and exporting community.
Norman Krieger, Inc. was founded in downtown Los Angeles and has grown to provide reliable supply chain services under the trademark Krieger Worldwide. Driven by a powerful freight management system and a worldwide network of offices and representatives, we have never lost sight of our founding mission – providing exceptional personalized service. Our clients have come to rely on our advice and active partnership in helping them address even the most complex supply chain challenges.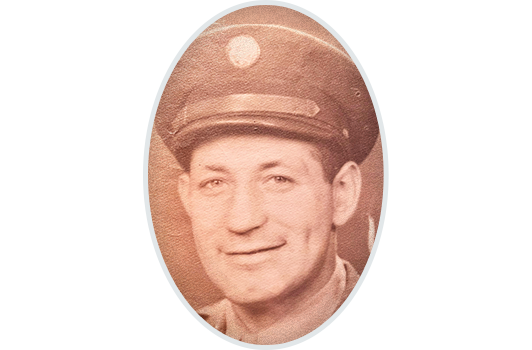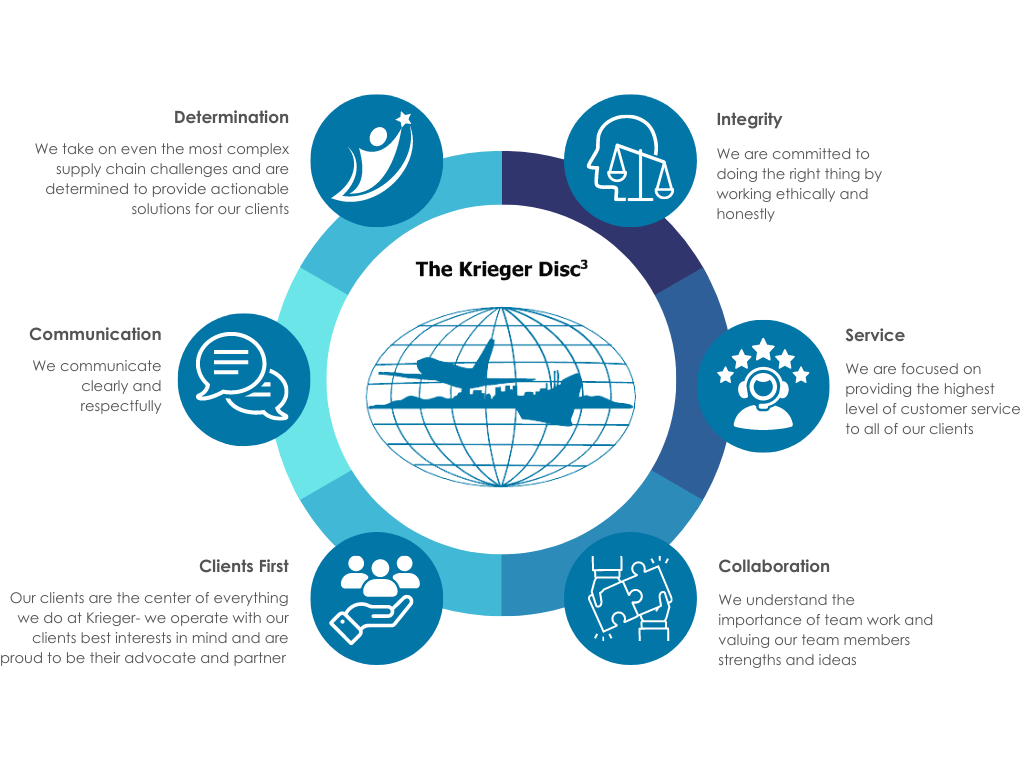 At Krieger Worldwide, our mission is to support our clients by leveraging our industry expertise, flexibility, and relationships to enable our clients to achieve and exceed their logistics goals.
At Krieger Worldwide, we hold on to our founding core values of integrity, selfless service and determination and have evolved to include three additional core values; collaboration, communication and clients first, or as we like to call them, the Krieger Disc3. Our values are at the heart of everything we do here at Krieger Worldwide, and like a disc that has no end, we continuously apply our values to all that we do.
Message from our President
If you are a Krieger Worldwide client we want to thank you for using our services. If you aren't yet, then thank you for visiting our website. Our goal at Krieger Worldwide is to help your company buy and sell your goods as easily and as problem free as possible. This doesn't just mean getting your goods delivered on time. As a family owned and operated business, we understand the importance behind each decision a company makes. Beyond ensuring your goods are delivered on time, we help our clients reduce risk and cost.

Generally, the biggest costs importers and exporters face are not direct logistics expenses. For example, helping minimize the customs duties you pay or finding ways of getting your goods delivered faster is a highly effective way to improve your bottom line. If problems do arise, we are committed to reacting swiftly and affirmatively to minimize delays in the delivery of your products to you and your customers.

At Krieger Worldwide- we are more than just a logistics company, we are your advocate. We understand the value in personalized service and our goal is to be a true partner to our customers. What is important to our clients is important to the Krieger family. I am happy to discuss your import/export and logistics needs and I am looking forward to getting to know you.

Robert Krieger