Krieger Worldwide offers a wide range of international freight solutions.
We support our clients through all aspects of their freight forwarding needs anywhere in the world. With solutions in place to assist you from the moment your goods are picked up from the warehouse, until they are delivered to the end customer, let Krieger Worldwide simplify your shipping needs.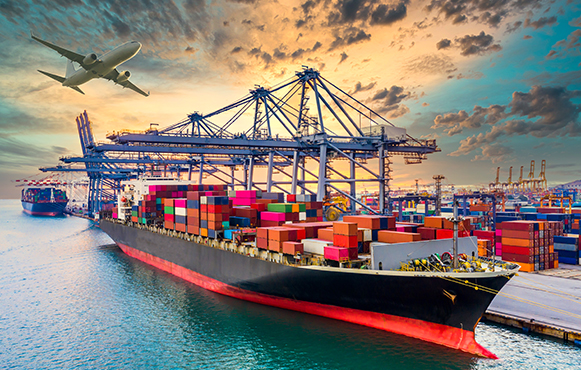 While shipping is often thought of as simply getting goods from Point A to Point B, it is nearly always much more complex. Companies must navigate supply chain bottlenecks such as potential mis-routings, unpredictable weather, volatile international political landscapes, and other complications, as well as the competitive market that requires efficiency in your supply chain.

This is what we do best! In an ever-changing global market, evaluating your supply chain has become a necessity. We engineer solutions for our clients by looking at various modes of transportation from multiple ports, cargo security, transit times, high-risk bottlenecks, immediate opportunities, new and additional savings and more to create the best possible options to get their goods transported efficiently.

Reach out to one of our experts today to learn how Krieger Worldwide | Norman Krieger, Inc. can solve your logistics needs!
World Wide Logistics Services