We provide personalized services to the importing and exporting community.
IF YOU ARE LOOKING FOR A PROFESSIONAL COMPANY TO HANDLE YOUR CUSTOM CLEARANCE REQUIREMENTS, LOOK NO FURTHER!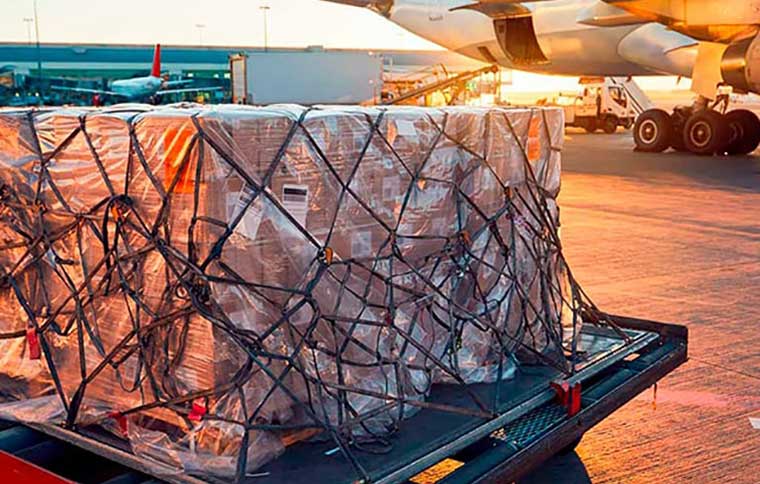 AT NORMAN KRIEGER, WE FEATURE THE FOLLOWING:
FULL SERVICE CUSTOMS BROKERAGE
If you are looking for a professional customs broker who provides outstanding personalized service, look no further. We are it! Our staff is experienced in clearing some of the most challenging commodities. Our import teams are staffed with highly trained personnel that are experienced in all aspects of classification, entry preparation and logistics coordination. Our state-of-the-art computer systems are linked electronically to the Bureau of Customs & Border Protection (CBP) and with all participating carriers via AMS. These links provide our offices with immediate cargo release status and enable us to expedite the delivery of your merchandise. Norman Krieger regularly clears shipments in ports of arrival throughout the United States and is RLF (remote location filing) enabled. At Norman Krieger, we consider compliance a serious responsibility. We work closely with our clients to properly classify and enter a wide variety of challenging imports, from apparel to FDA regulated food commodities. This is the reason why many importers with complex import issues seek our assistance. We are able to provide EDI data exchange with our clients. Detailed information concerning entry or shipment status, virtual inventory, and more are all available by EDI interface or by world-wide web access.
The Customs Modernization Act (MOD Act) was implemented in 1993. This act transferred the responsibility for the correct classification and valuation of imported merchandise from Customs to the importer. Penalties were stiffened. Importers and brokers were required to "exercise reasonable care and informed compliance" in complying with the regulations. Our staff has extensive knowledge of the Customs Regulations (title 19 of the Code of Federal Regulations), the Harmonized Tariff Schedule (HTSUS), and the GPO publication of Customs Bulletins and Trade Decisions. We also have access to Customs Administrative Messages; publications such as CITA, World Trade Interactive, Broker Power; and more.
Norman Krieger Inc. (Krieger Worldwide™) was C-TPAT certified in 2003 and validated in 2004, serving as a true partner in the struggle against terrorism. Customs-Trade Partnership Against Terrorism (C-TPAT) is a joint government-business initiative to build cooperative relationships that strengthen overall supply chain and border security. C-TPAT participation is open to importers, carriers, brokers, warehouse operators and manufacturers. Applicants submit signed agreements to the Bureau of Customs & Border Protection (CBP) representing their commitment to the C-TPAT security guidelines. Some of the promised benefits to the importing community are a reduced number of inspections, eligibility for account-based processes such as periodic payment of duties, and an emphasis on self-policing versus Customs verifications. Periodic payment of duties is a new process that is expected to permit importers that are C-TPAT certified and on ACH (Automated Clearing House) to pay duties once per month. An approved C-TPAT application is only the beginning of the security process. Participants are required to perform routine assessment of the security of their supply chain. CBP will perform C-TPAT validation on certified participants, visiting facilities and meeting with those responsible for securing the supply chain. Norman Krieger, is C-TPAT certified. We take pride in the programs we have established to assess security from the point of origin to the point of final delivery. Let us help you establish a C-TPAT compliant security program.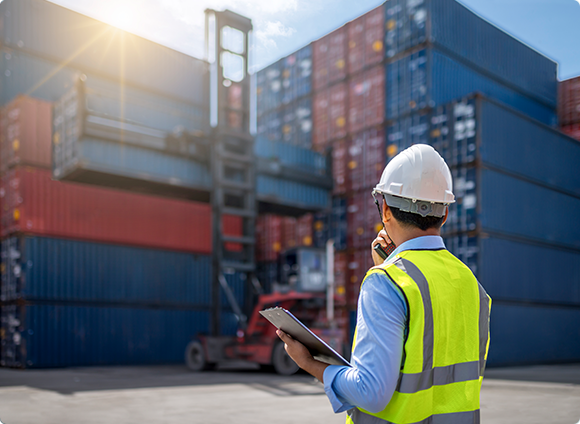 If you have had goods stopped and turned away at customs, you will fully understand the costs and hassle this can cause. Custom Clearance is an important step in making sure your shipment can either leave or enter a country. Many people underestimate the attention to detail required to ensure goods are cleared.
The attention to detail that goes into clearance documentation is a service Norman Krieger, Inc. provides to the highest level. This includes export and import documentation such as: Purchase order from buyer, sales invoice, packing list, shipping bill, bill of lading or air way bill, Certificate of Origin, and any other documentation as specified by the buyer or as required by the financial institution or letter of credit (LC) letters, or as per importing country regulations. Our experts are highly experienced and trained to assist you with all of your customs clearance needs.
Our Customs Clearance Technology
Norman Krieger has invested in the technology to be linked directly with US Customs and Border Protection. Our technology investment translates into better and faster transaction handling for your import and export shipments. Our professional staff is fully versed in the Harmonized Tariff Schedule of the United States (HTSUS), the hierarchical description of all goods in trade for the purposes of duty, quotas, and statistical purposes.

Find out how we can help solve your customs clearance and brokerage needs today!
World Wide Logistics Services